Flash Sale now extended!
---
Get lost in the right direction and save up to $500 on your next rail vacation with our biggest sale event of the year! Hurry, this sale ends September 30th!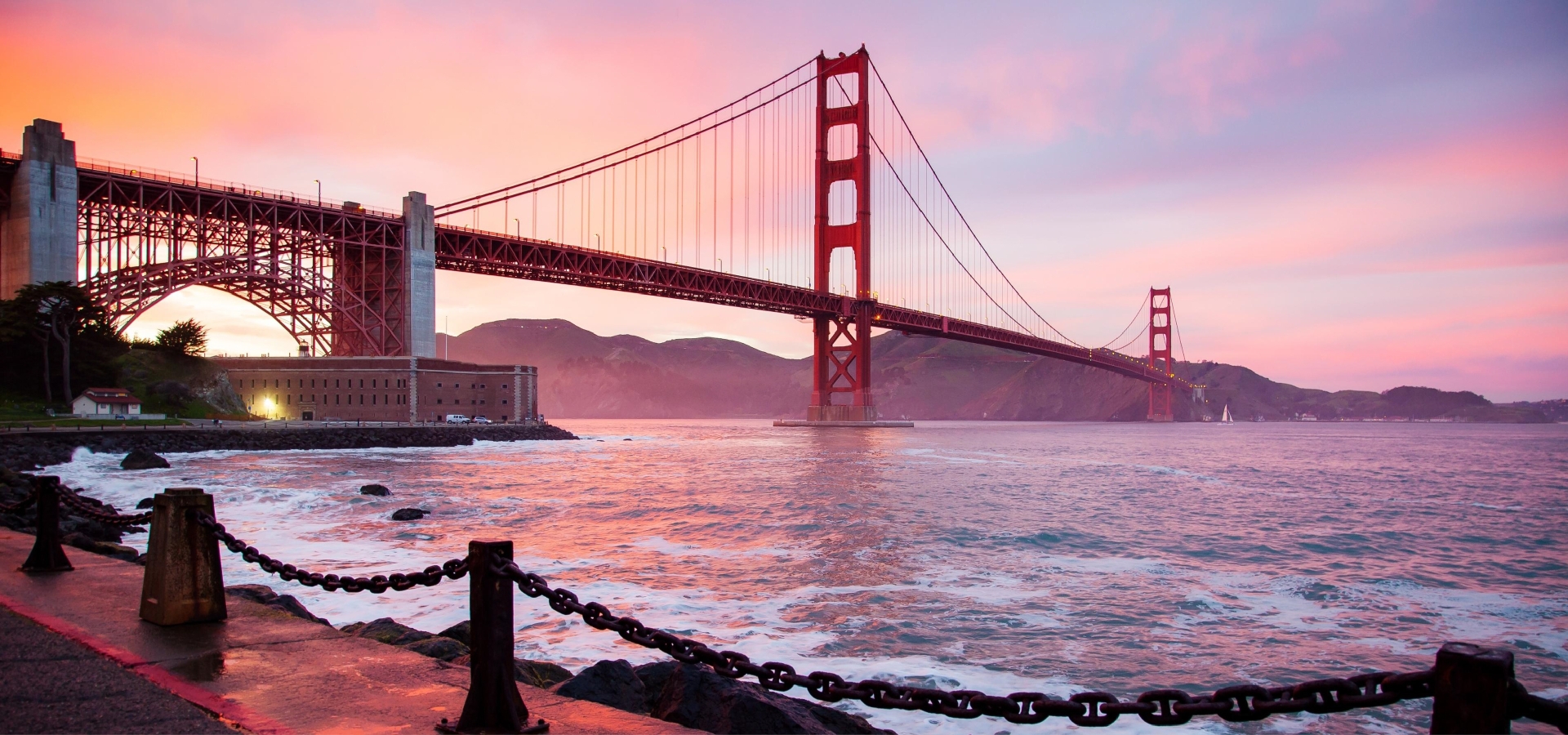 Save up to $500 on your next rail vacation
Save $300 (CAD) per couple on any 3-6 night rail vacation.
Save $400 (CAD) per couple on any 7-9 night rail vacation.
Save $500 (CAD) per couple on any 10+ night rail vacation.
Overnight Sleeper Experiences
Located in the Sleeping Car, a private room is the perfect option for travellers seeking privacy and space on a short trip and added comfort and amenities when travelling overnight. When deciding between a roomette and a bedroom, our presentation will detail everything you need to know to make the right choice for you!
Most popular rail vacations
Get to know Amtrak's famous routes
Named by many as one of the most beautiful train trips in all of North America, California Zephyr takes you from the beautiful city of Chicago to the City by the Bay, San Francisco over three days.
Following in the footsteps of Lewis and Clark, the Empire Builder takes you through bustling cities, mountain ranges, national parks, glaciers, and the forests of the Pacific Northwest.
Go on an adventure from Chicago to Los Angeles across the vast expanse of the fabled West. Known as the "Train of the Stars", follow in the footsteps of celebrities enjoying the natural beauty on this memorable journey.
The Coast Starlight provides a link between the popular cities of Los Angeles, San Francisco, Portland, and Seattle. 
Traveling through the scenic farmland of Ohio and Indiana, the Allegheny Mountains, and the beautiful Potomac Valley along the B&O line, the flagship service also covers such destinations as Cleveland and Pittsburgh.
Ride the rails of the Pacific Surfliner for a unique vantage of the Southern California landscape. Running multiple times a day, you can go from buzzing cityscapes and shopping to beachside relaxation in a matter of hours.
Journeying from Chicago to San Antonio and then onwards to Los Angeles, it is the longest of Amtrak's routes and is not short on amazing highlights.
Following some of the prettiest shorelines of the United States, the Lake Shore Limited service operates between Chicago and New York City. 
With stops in locations such as Tucson, El Paso, San Antonio, and New Orleans, it skirts the best of the US – both national parks and thriving art communities.
The Adirondack travels daily from New York City, through the lush wine country of the Hudson Valley, into Montreal. Heading north, you're scheduled to depart New York's Penn Station in the morning and arrive in Montreal in the evening.
Explore the international energy of New York and Toronto. Bring your appetite along and grab some wings in Buffalo and some poutine on Parliament Street. Celebrate the history, heroes, cuisine, and culture of two great nations on one great journey.
Dip into the heart of the eastern U.S., where history awaits in the nooks and crannies of great cities like Philadelphia and Baltimore.
Music fills the air from Jazz and blues to zydeco and funk. Spacious Superliner accommodations make your trip extra enjoyable, with showers and thoughtful amenities, friendly service, and fine dining.
Convenient and affordable downtown-to-downtown service up and down the Northeast Corridor. Northeast Regional trains offer a comfortable and enjoyable way to travel throughout the Northeast Corridor and points beyond.
Amtrak's Cascades invites you to indulge your senses with the sights, sounds, and flavors of the Pacific Northwest's chic cities and magnificent landscapes.
Go from the Big Apple to the Big Easy. With service from New York City to New Orleans, the Crescent gives travelers a unique window to the beauty and heritage of the American South.
With round-trips daily between Boston, MA, and Brunswick, ME, the Downeaster is your car-free connection to exciting New England destinations all year long.
Welcome aboard the Silver Meteor, Silver Star, and Palmetto - a journey between exciting Northeast cityscapes, the Deep South's Civil War history, and the sights and sounds of Florida's beaches, cities, and family attractions.
Dip into the heart of the eastern U.S., where history awaits in the nooks and crannies of great cities like Philadelphia and Baltimore.
Terms and Conditions: Save $300 per couple on any 3–6-night independent rail vacation package, $400 per couple on any 7-9 night rail vacation package, or $500 per couple on any 10+ night rail vacation package. Solo travellers can save $150 per person on any 3–6-night vacation, $200 per person on any 7-9 night vacation, or $250 per person on any 10+ night vacation. This offer is only valid for bookings made between September 20, 2022 – September 30, 2022. To count as a night, accommodations must be booked through a Railbookers Group brand. This sale is not combinable with other offers, please call for details. Discount applicable for adults only. All bookings must be made over the phone. Other exclusions and restrictions may apply. New reservations only. Call 800-414-9007 for more details.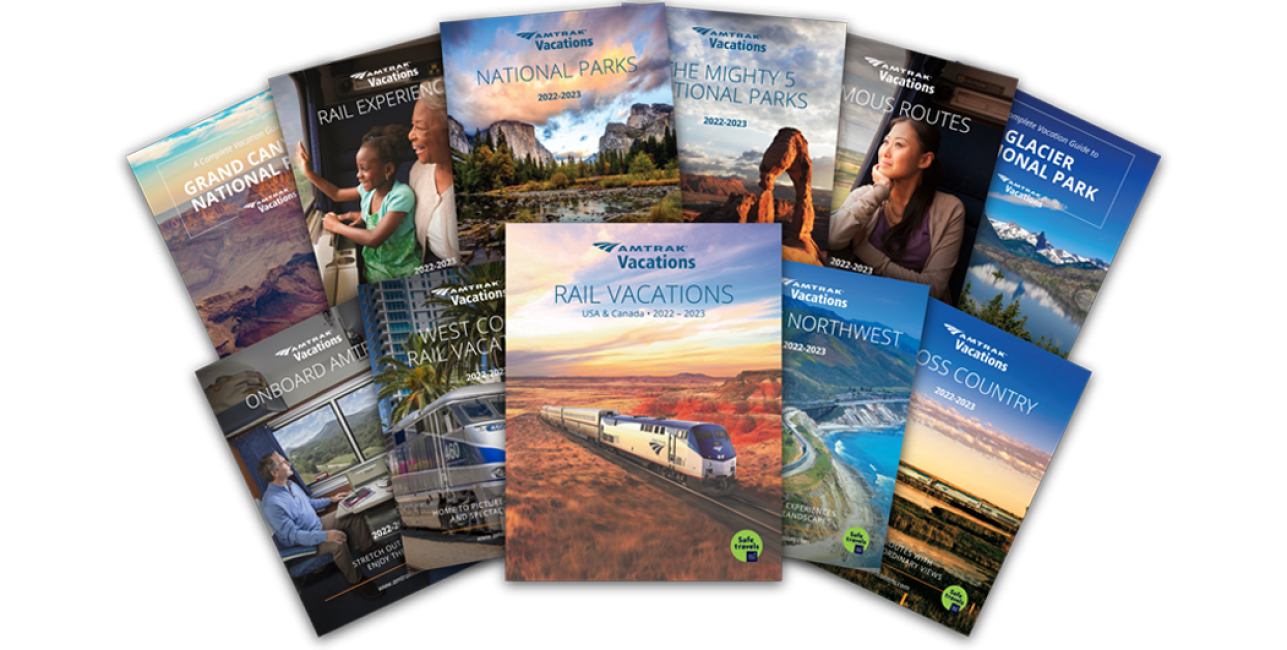 Resources available for you
Curious about the Amtrak dining menus, want to download our brochures, or looking for a guide to our National Parks? Simply select the resources you'd like to download, fill out the form, and then start downloading your free resources!